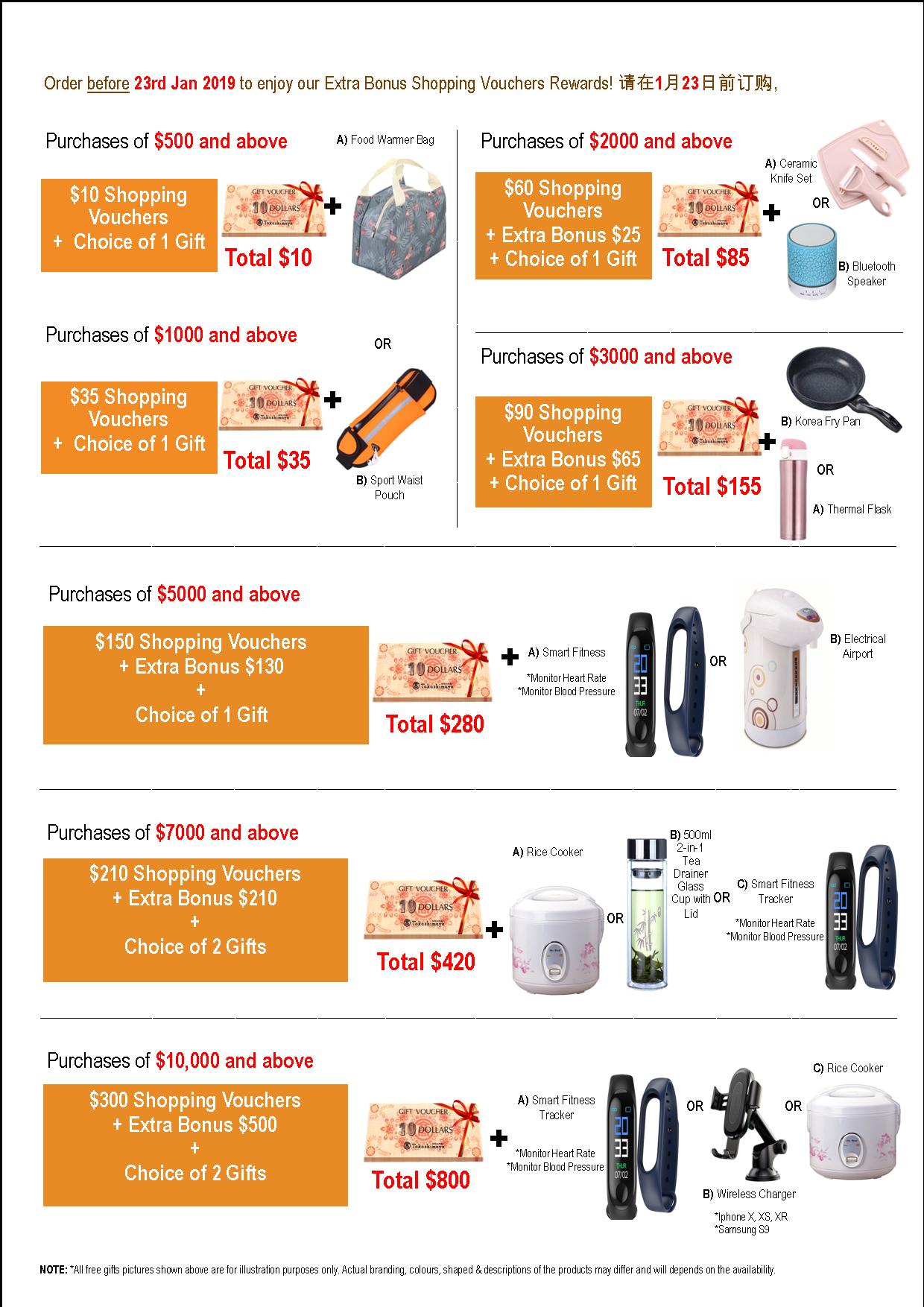 *All free gifts can be redeemed by appointment for self collection at our office. Free normal postage parcel, however we are not liable for parcel lost in mail.
*Redemption period of all free gifts are from 18 Feb 2019 to 30 March 2019, otherwise any non redeem invoices will be treated as invalid.
*Invoices must be settled in full within 7 days to qualify for gifts redemption.
*Purchases with discounts will not be entitled for gifts redemptions.
*The shopping vouchers are governed by the terms & conditions stipulated on the vouchers. We will not held responsible in the event of any dispute arises.
*Gifts redemption are strictly while stock last. We reserves the right to replace it with another gift of equivalent or higher in value.